Welcome
to the Navajo County p

ublic

libraries' page for Teens and Young Adults!
Check out the tabs up top! You'll find everything from the hottest and latest teen reads to homework help ... and fun things to explore when you need a break from homework!
---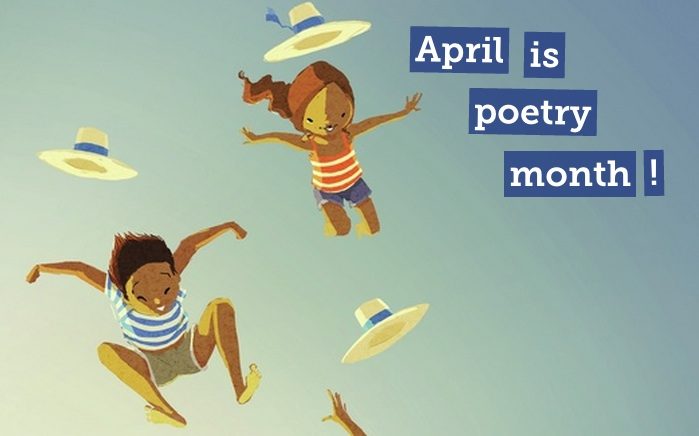 ---
2019 Teen Video Challenge!
Do you have a passion for reading or libraries? Do you want to share your video or performative skills with teens across the country? The Teen Video Challenge is for you!
Five winners will be chosen and will receive: a $200 cash prize, and $50 worth of summer reading materials for their library!
The Teen Video Challenge is an annual video contest and is open to all teens (librarian and teacher support is encouraged). The challenge is for teens to create a public services announcement-type video that shows their unique interpretation of the 2019 CSLP slogan "A Universe of Stories". Videos are to be no longer than 60 seconds and should promote libraries and reading.
Videos will be accepted June 1 through August 2, 2019
Attention librarians and teachers!
Looking for an easy program to share with your teens? The 2019 TVC has been streamlined to help make participating in this contest easier than ever!
Instead of state winners, there will be 5 national winners. Just have your teens submit a link to their video.
The program will accept submissions June 1-Aug 2, 2019, so that the program can be incorporated into summer programs (it's still a great opportunity to partner with schools with video production classes or clubs; students can produce the videos as a class project and submit them in June!)
Videos will be limited to 60 seconds, making this a much more doable project for small teams.
Permission and model release forms will only be required from the winning entries (completing the forms is a requirement to receive prizes and acknowledgement).
The TVC Ad-Hoc Committee will convene a judging panel from CSLP partners and members.
Video uploads will not be limited to YouTube and Vimeo; rather, teens can upload to the social media outlet of their choice.
Resources:
Promotional Flyers to post and share [coming soon!]
Social media blurbs to use [coming soon!]
Sample press release [coming soon!]
Logo files to help promote:
For more information about the 2019 Teen Video Challenge, please contact luke.kralik@cslpreads.org
---
Take your written driving test at home!!!!

Take you written driving permit test at home!!
Permit Test @ Home
---
April Events in History
April 1 - National Poetry Month hear "The Raven"
April 1 - Operation Iceberg: Assault on Okinawa
April 1 - Poety - hear "Do Not Stand at My Grave and Weep"
April 2 - Poety - hear "I Taught Myself to Live Simply"
April 2 - Falkland (Malvina) Islands - Argentina Invaded
April 2 - America Joined World War I 1917
April 3 - Dr. King's "Mountain Top Speech" 1968
April 3 - Jesse James - Assassinated 1882
April 3 - Lenin returns to Russia 1917
April 4 - Poetry - hear "O Captain! My Captain!"
April 4 - Assassination of Dr. Martin Luther King, Jr.
April 4 - Robert F. Kennedy - On the Death of Dr. King 1968
April 5 - Helen Keller - At the Water Pump 1887
April 5 - Howard Hughes Died at 72
April 5 - Poetry - hear "Ozymandias' and Ponder....."
April 6 - Peter the Great - Ended Tax on Men with Beards 1772
April 6 - Mahatma Gandhi - Broke the Salt Law 1930
April 7 - Poetry - hear "Do Not Go Gentle Into the Good Night"
April 7 - Attila the Hun Sacked Cities
April 8 - Dietrich Bonhoeffer - Nazi Resister 1945
April 8 - Pablo Picasso Died
April 8 - Bonhoeffer - Hanged for Opposing Hitler 1945
April 8 - Holocaust Remembrance Day
April 9 - Lee Surrenders - End of the United States Civil War 1865
April 9 - Bataan "Death March" 1942
April 9 - Germany Invades Norway 1940
April 10 - Poetry - hear "So you want to be a writer?"
April 10 - Good Friday Agreement - Northern Ireland 1998
April 10 - Poetry - hear "Daffodils"
April 11 - Poetry - hear "Television"
April 11 - Apollo 13 - Mission launches 1970
April 11 - President Truman fires General MacArthur 1951
April 12 - Salk Polio Vaccine declared safe/effective
April 12 - Death of President Franklin Roosevelt 1945
April 12 - Poetry - hear "All the World's a Stage"
April 12 - Yuri Gagarin - First person to orbit Earth 1961
April 13 - Apollo 13 - "Houston we've had a problem"
April 13 - Poetry - hear Yeats' "The Lake Isle of Innisfree"
April 13 - Poetry - A Collection
April 14 - President Lincoln's Assassination 1865
April 14 - Diary of John Wilkes Booth 1865
April 14 - President Lincoln's last day 1865
April 14 - President Lincoln - Music Lover
April 14 - Assassination of President Lincoln - Video Bio
April 15 - Jackie Robinson - Breaking the color barrier 1947
April 15 - Death of Abraham Lincoln - Trailer from film
April 15 - Sinking of the Titanic 1912
April 16 - Poetry - hear "We Real Cool"
April 16 - Battle of Berlin
April 16 - Massacre at Virginia Tech 2007
April 17 - Bay of Pigs - A perfect failure - 1961
April 17 - Battle of Berlin 1945
April 17 - Mary Surratt - Accused Conspirator 1865
April 18 - Midnight Ride of Paul Revere 1775
April 18 - San Francisco Earthquake of 1906
April 18 - Poetry - hear "Paul Revere's Ride"
April 18 - Doolittle Raid over Tokyo 1942
April 18 - Death of Albert Einstein
April 19 - Poetry - hear "She Walks in Beauty"
April 19 - American Revoluction - The first shots 1775
April 20 - Death of the Red Baron 1918
April 20 - Marie and Pierre Curie - Radioactive Discovery 1902
April 20 - Hitler last seen in Public 1945
April 20 - The Underground Railroad - 1853
April 21 - Mark Twain - Historic Footage 1910
April 21 - Henry VIII Becoming King of England 1509
April 22 - Deepwater Horizon - Massive Oil Spill in the Gulf 2010
April 22 - Earth Day - No and Then
April 22 - Crab Nebula - As a Supernova 1054
April 23 - Poetry - hear "The Highwayman"
April 23 - England's National Day - ST. George and the Dragon
April 23 - Shakespeare at 400 - His best insults
April 23 - First U.S. public school - Boston Latin 1635
April 24- Trojan Horse - is it true?
April 24 - Hubble Space Telescope launch 1990
April 24 - Easter Rising - Ireland's Freedom Fight
April 24 - Shackleton and the Endurance 1916
April 24 - Hubble - Orbiting Telescope 1990
April 25 - Guillotine first used in France
April 25 - Poetry - hear "Digging" by Seamus Heaney
April 26 - Chernobyl - A man made disaster 1986
April 26 - Wedding of the Century 1923
April 27 - Poety - hear "How do I love thee?"
April 27 - Voyage of Discovery - Magellan's Fate
April 28- Mutiny on the Bounty
April 28 - Poetry - Hear "If" by Rudyard Kipling
April 29 - Fleeing Saigon 1975
April 29 - Poetry - hear "Annabel Lee"
April 29 - The War is Lost - Ending WWII
April 30 - Diary of Anne Frank - English Publicatio 1952
April 30 - Diary of Anne Frank - Impact on Nelson Mandela
April 30 - hear "A tale of two cities" by Charles Dickens
April 30 - Cronwell disbands Parliament 1653
April 30 - World Wide Web - Born at Cern 1993
---
The 2019 Teens' Top Ten list has finally been announced! Check out the list below!
The Teems have voted. These are their choices:
1. The Wicked King, by Holly Black
2. Two Can Keep a Secret, by Karen M. McManus
3. The Fork, the Witch, and the Worm, by Christopher Paolini
4. The Gilded Wolves, by Roshani Chokshi
5. Slayer, by Kiersten White
6. Black Enough, by Ibi Zoboi
7. Evermore, by Sara Holland
8. My Almost Flawless Tokyo Dream Life, by Rachel Cohn
9. 29 Dates, by Melissa de la Cruz
10. The Girl King, by Mini Yu
---
Khan Academy can help with AP-Classes
Khan Academy's free AP videos, articles, and practice exercises are designed to build the knowledge and skills needed for AP-level courses. Teachers can use them as part of their class, and students can use them anytime for extra help. Check them out:
---
Teen eBooks through Freading!
Young Adult and Children Collections are growing larger every week from Freading, our eBook supplier! If you haven't tried an eBook, click here to see what is available, as well as check out these suggestions:
If you or someone in your life is currently a student, don't forget that Freading has a profusion of exceptionally helpful study guides in addition to many titles at that are required reading. Need help studying for that exam about World War I or writing an essay about The Great Gatsby? Sparknotes are like tutors that are available to you 24 hours a day.
ODDKINS: A Fable for All Ages
by DEAN KOONTZ
Blockbuster author Dean Koontz's first novel for young readers. A beautifully illustrated and visually stunning story about a magical band of living toys who learn to overcome the fears we all face in the dark.
*This is a great book for grades 2-6 (too scary for the little ones!)
GREAT BOOKS FOR YOUNG ADULTS
Being Henry David by Cal Armistead
County Line Road by Marie Etzler
Instructions for a Broken Heart by Kim Culbertson
Twice Shy by Patrick Freivald
Lost in Clover by Travis Richardson
Extreme Elvin by Chris Lynch
Liv, in the Moment by Tracy Dale
Purgatory Reign by LM Preston
The Locker by Richie Tankersley Cusick
The Other Shepards by Adele Griffin
LET'S HEAR IT FOR THE BOYS
Boys love books too!
Here are some books with no frilly girly stuff!
The Heart of the Enemy by M. Zachary Sherman
Zeke Meeks vs the Horrifying TV-Turnoff Week by D.L. Green
Undertakers: The Rise of the Corpses by Ty Drago
Revenge: Jason Steed by Mark Cooper
The Devil's Sword by Douglas E. Richards
Last Stop (Watchers #1) by Peter Lerangis
The Twisted Window by Lois Duncan
The Mapmaker's Sons by V.L Burgess
Keeper of the Black Stones by PT McHugh
Wanderer by Roger Davenport
---
Four Girl Scouts in Jackson, Wyoming, wanted to tackle a big project, something that would send them abroad and get their hands dirty. They kicked around the idea of visiting Africa, but then Hurricane Maria hit Puerto Rico in September 2017 and their sights shifted. Their research started with Senator Mike Enzi (R-Wyo.), who pointed them to Reforma, an association that promotes literacy in Spanish-speaking and Latino populations. Reforma connected them to Centro San Francisco, a K–12 school in Ponce that needed help rebuilding its waterlogged library....
Jackson Hole (Wyo.) News and Guide, Mar. 6; American Libraries feature, Jan. 2, 2018
---
Whitney Etchison writes: "A couple of years ago, I decided to became a volunteer at my local animal shelter. I swore up and down that I wouldn't adopt a dog, and I actually held out for about a year. Then, to no one's surprise but mine, I fell in love with and adopted my dog Pippa. Before I started volunteering, I had no idea how much constant work went into rescuing animals. The people who do the hard, often heartbreaking, work of rescuing dogs (and all animals) are true heroes. Here are some of my favorite shows and books if you ever feel an urge to volunteer."...
(Click the title link to read more)
YALSA: The Hub, Feb. 20
---
The latest from Alagaesia!!
Christopher Paolini

Wanderer and a cursed child. Spells and magic. And dragons, of course.
Welcome back to the world of Alagaesia.
It's been a year since Eragon departed Alagaesia in search of the perfect home to train a new generation of Dragon Riders. Now he is struggling with an endless sea of tasks: constructing a vast dragonhold, wrangling with suppliers, guarding dragon eggs, and dealing with beligerent Urgals and haughty elves. The vision from the Eldunari, unexpected visitors,a nd an exciting Urgal legend offer a much-needed distraction and a new perspective.



















---
Meet Taylor Moxey, a teen dynamo!
Taylor Moxey of Florida became an award-winning chef at 8 years old and started a thriving cupcake business. She went on to write a book about her success, The Adventures of Taylor the Chef. She continues to rack up accomplishments, including starting a couple of libraries in places where there were no libraries. Watch this short video of this amazing teen:
---
Check out this new Freading eBook to download to your devise.
The Young Adult's Survival Guide to Communication
(2016)
Publisher :
Atlantic Publishing Group Inc.
This book gives you the tools you need to navigate through school, work and personal relationships with confidence and eloquence. Learn how to use personality tests to categorize yourself and use that information to build a communication strategy for yourself.
---
Great Homework Help Site - Khan Academy
Explore fascinating historical events, meet the "father of geometry", and marvel at the phenomenon of light this month with Khan Academy. Happy learning!
The Khan Academy team
---
The Uncontrolled
by Zachary Astrowsky


From 14-year-old author Zachary Astrowsky comes the story of three teenage friends, John, Chase, and Hazel, who join together in the aftermath of a striking revelation and attempt to fight back against the majority around them that has been secretly implanted with a tracking and brainwashing device. The fight seems hopeless until John realizes that he has the ability to see the future, and the kids devise a plan to outwit the leader of The Controlled.



Ricky and the Grim Wrapper
by Allen L. Pier, James Koenig


Ricky is a good boy with one very bad habit: he likes to litter. But one day While on a drive in the country with his parents, Ricky throws an empty root beer cup out the car window and in a blinding flash, he is catapulted into a strange and frightening world where litter comes to life and gathers along the roadside. Will he finally learn that littering is bad for the environment and change his ways?



Dinner on the Doorstep
by Elizabeth Cummings, Bronte Goodieson


Mikey and Simon are missing their mom who is in hospital. Friends and neighbors want to help and so they take turns to bring a dinner to the family. Each day Mikey and Simon look forward to coming home and finding out what is on the doorstep. This heart-warming story celebrates community spirit while touching on a deeper conversation of coping with illness and the emotions that go with it.



Deputy Paws and the Puppy Mill Cause
by Peggy Race, Mike Motz


Deputy Paws was born in a puppy mill. He didn't have any freedom to run and play like other dogs get. He was stuck in a small cage and not looked after properly. This fully illustrated children's book follows his story from a sad and unhappy pup to one full of life in his new home where he is loved. Deputy Paws carries a message of hope for one young dog and an important lesson for us all about the dangers of puppy mills and how to avoid buying dogs that are sold through them.
---
Top Ten Inventions by Teens
---
Shmoop tests your knowledge of the Internet:
6 Things You Didn't KnowAbout the Internet
1. It's physical.
The internet might seem intangible, but it still relies on a physical system. It's an entire web of connected wires and cables. Try not to trip over 'em.
2. It has a very small vocabulary.
Computers may seem really smart, but they only work with 1s and 0s. Really. All that high-speed calculation and rapid information processing comes down to the manipulation of two numbers.
3. It takes up space.
Just because you can store something in the cloud doesn't mean that it doesn't take up space somewhere. When you send an email, upload a file, or Skype your friends across the ocean, that data has to exist somewhere and…it does. Through a server.
4. It knows where you live.
Every computer on the internet connects from a unique IP address. It's just like a regular address, except that the actual numbers for individual IP addresses can change every session. Your Internet Service Provider (ISP) holds on to a bank of addresses and sends your computer a new one any time you log in.
5. The Cold War is its mom.
When the Soviet Union launched Sputnik in 1957, President Eisenhower saw that little antennae-decorated space ball shoot into the sky and rounded up a group of the nation's brightest scientists to address the concern. Yada yada yada...the internet was born.
6. All those acronyms mean something.
That http at the beginning of a URL? That stands for hypertext transfer protocol. Speaking of URL, that one stands for uniform resource locator, the character-based address of a particular file on the internet. And of course there's www, the world wide web. Get friendly with more acronyms with our internet glossary.





---
Freading eBooks for School Help
There is no need to worry about school if your prepared. More reading to make this school year a great one includes:
Mathematics Minus Fear
Does the thought of a math exam make you freeze with fright? Your not alone. 'Mathematics Minus Fear' can help. It covers concepts such as fractions and percentages with humor and clear language.
Be The Best At Science by Rebecca Risman
Award-winning children's author Rebecca Risman offers this fun and fascinating introduction to science for younger children. It's an an excellent way get younger students interested in the importance of science.
Up Your Score SAT 2016-2017
This SAT guide is written completely by students who have received top scores on the SAT's. It gives tips on everything from the most effective methods of preparation to ways to relax at exam time. Because its written by students, it's as fun to read as it is helpful.
The Naked Roommate
This New York Times Best Selling Guide is a must read for all college students. It gives advice on how to deal with roommates, tips on getting through difficult classes, and much more.
"

This was recommended by a counselor at my son's college. He is not a big reader but he loved this book and said it helped him a lot."
-An Amazon. com reader review
Click here to go to the FREADING site
---
Looking for scholarships?
GoodCall offers a database filled with available scholarships! Check out their site here.

---
Top 10 Most Popular College Majors
Shmoop - We speak student
1. Psychology
The only major that grows when people are shrinking. See: Psychology of Influence for a slice or Psychology, Semester A for the bigger picture.
2. Biology
Perfect for cell-centered people. See: Biology, Semester A.
3. Business
The major where your business is everyone's business. See: Financial Literacy.
We're not scary computer hacker nerds, we promise. (And there's no prior experience necessary thanks to our Digital Literacy course.)
For those who have a healthy obsession with health. See: Body Image and Eating Disorders.
6. English
Book-lovers and grammar queens unite. See: Contemporary Literature...or the zillion other English courses we have.
The major where students play president. See: Social Contract Theory or Politics and the Media, depending on how old-school or new-school you want to get.
8. Engineering
We hate to break it to you, but if you're going to be an engineer, you'll need math. See: Algebra I, Semester A. (Before you get to studying, narrow it down to which type of engineering you're interested in: Aerospace, Biomedical, Chemical, Civil, Electrical, Environmental, Mechanical...whatever floats your boat.)
9. Criminology
You have the right to remain silent...but that's no fun. See: Cyberbullying.
10. Economics
Our econ resources put the "cent" in "incentive." See: Poverty in America.

Nothing jumping out at you? Don't sweat it. We've got loads more majors for you to consider, each with stats on college life, jobs for the major, and long-term prospects.

Hope the wait is worth it, SHMOOP
---
Check out the Math Nook for LOTS of games, videos, tutorials, and fun stuff.
---
SAT Scores of the Rich and Famous
A New York Times article recently posted the SAT scores of some well-known people that were posted after the College Board announced that it was returning tot he old 1,600 trading scale for the SAT exam:
1. Ben Affleck: "Ben had almost perfect SAT scores in high school."
2. Ke$ha: 1,500
3. Bill Gates: 1,590
4. George W. Bush: 1,206
5. Al Gore: 1,355
6. Scarlett Johansson: 1,080
7. Bill Cosby: 500
8. Steve Wozniak: 800 on the math section
9. Ben Bernanke: 1,590
10. Jesse Eisenberg: 1,260
11. Alex Rodriguez: 910
12. James Franco: "Near-perfect."
---
Wonderopolis Wonder of the Day
Learn something new every day in a fun and interesting way. Wonderopolis's "Wonder of the Day" introduces new topics daily. You can even subscribe to them via email so you don't miss a single one. Bookmark this link and start learning a little something each day.
---
Great Science Links!
Read about fascinating scientific news and developments.
---
Take Shmoop's Career Test
---
Teens Create Their Own App Development Business
Fourteen-year-olds
Max Colbert and Matt Dillabough
are really taking their Computer Science dreams to the next level. Two years ago, they started the Menlo App Academy, which teaches sixth- through ninth-graders how to create apps. They've taught over 125 students, and the number is growing: they're looking to secure a grant to train up to 2,500 students. Yowza.
Want to start your own business to prop up your college application? Find out what it takes to be an entrepreneur here.
---
Time Warp Trio
Based on the Time Warp Trio television series, this site offers educational games and adventures that help you learn about history in a fun way.
---
---
62 Magical Facts About . . .Harry Potter
Harry Potter's birthday is July 31, the same day as his creator, J.K. Rowling. Click here for those 62 magical facts about the series.
---
Research Help
Do you have a big project coming up at school? Check out these web resources - they can get you information or point you in the right direction!
From NoodleTools

: If you're not sure where to start, this chart can give you some direction on which web sites or search engines can provide you with the best information on your topic.

KidsClick!

: Broken down by category, this site provides a list of web resources on every subject imaginable - designed by librarians.
---
College info
Are you trying to decide which college you'd like to attend? http://Study.com has basic admissions information on major colleges and universities in each state. They offer statistics on the colleges themselves as well as the cities that surround them. Check out the stats here.
If you're looking to take some free online courses, check out the list Education-Portal.com has put together. Listed by general subject area - including business, technology, science, and liberal arts - this site lists free online courses from some of the country's top universities.
---