eBooks in our Cloud Library
It's easy to download popular current titles. First time user? Click here to get the App and see which eReaders are compatible. If you find you can't download, make sure your library card has not expired. Check with your library.
Made possible by an LSTA grant given to Navajo County LIbrary District by the AZ State Library from IMLS..
---
---
You can also pay library fines
with a credit card through
PayPal from this page.
---
---
---
---
---
What is your library worth to you? How much would you pay out-of-pocket for your library services?

Click here to find out!
---
Here are three more links to help you find great books to read:
---
Track your library books. Let Elf help you manage your library loans and holds. Avoid overdues with email alerts. Check multiple library cards. Track books, DVDs, CDs, videos, etc. Join for free.
Please click here to create your account.
---
Looking for a book at
Amazon.com
or
BarnesandNoble.com
? Want to know if your library has it before you buy? Try out the new 'Check Library' browser button.
This button is helpful when you are reading any article or online newspaper that reviews a book. You can quickly check if it's in our library catalog.

---

More suggestions for Freading eBooks
July 2017 LibraryReads
Selection
*A LibraryReads July 2017 Selection
*An Amazon. com 'Best book of July', 2017 selection
*A July 2017 Indie Next Pick
Jacob is a peaceful Amish man living a simple life on a farm in Pennsylvania. One night a solar flare occurs, sending the "Englishers" outside his village into a panic. The Amish are not immediately effected by the crisis, until the Englishers coming looking for help. How should the Amish respond to the neediness and violence of the outsiders?
"A fascinating debut"-
Barnes & Noble Science Fiction Blog
Editor's Choice Prize for Fiction
The 2016 Forward Indies 'Books of the Year 'winners were just announced. The awards focus on independently published books. In addition to prizes for Mystery, Horror, Fantasy, and other genres, there is also one Editor's Choice Prize for Fiction and one for Non- Fiction. This years Editor's Choice Prize for Fiction goes to "We Love You Charlie Freeman" by Kaitlyn Greenidge. It's the story of a family who moves into an almost all-white community under very unusual circumstances.

"…witty and provocative… Greenidge deftly handles a host of complex themes and characters, exploring not just how (literally) institutionalized racism is, but the difficulty of an effective response to it. … Greenidge doesn't march to a pat answer; the power of the book is in her understanding of how clarity wriggles out of reach. For all the seriousness of its themes, though, Charlie Freeman is also caustically funny." —USA Today
2017 Southern Book Prize Winner
The Southern Book Prize represents the best in literature about the south. It is decided upon by Independent southern booksellers. 'Chasing The North Star' by best-selling author Robert Morgan won in the fiction category this year. It takes place in the year 1850 and tells the story of a young slave who decides to run away from his current life.
"Richly imaginative and thoroughly well researched, Chasing the North Star walks the reader through an extensive and thrilling escape filled with fiery insight and deep personal conviction . . . [Morgan's] personal connection to the land, including its history and features, enables the reader to experience the thrilling escape vividly. His historical nuances and references are spot‑on. Chasing the North Star is an epic journey." —New York Journal of Books

"A gorgeous book full of lush prose, compelling characters, and an epic journey across America ten years before the Civil War."
—Chicago Review of Books
---
---
Catalog your books online
---
---
---
April is National Poetry Month. Enjoy some rhymes or free verse.
For
National Poetry Month
,
here is a link
to the titles of films about poets and their work you can watch.
You can also sign up for free to receive a
Poem A Day
.
Poem-a-Day
is the original and only daily digital poetry series featuring over 200 new, previously unpublished poems by today's talented poets each year. On weekdays, poems are accompanied by exclusive commentary by the poets. The series highlights classic poems on weekends.
Click here to sign up.
The Need of Being Versed in Country Things
The house had gone to bring again
To the midnight sky a sunset glow.
Now the chimney was all of the house that stood,
Like a pistil after the petals go.
The barn opposed across the way,
That would have joined the house in flame
Had it been the will of the wind, was left
To bear forsaken the place's name.
No more it opened with all one end
For teams that came by the stony road
To drum on the floor with scurrying hoofs
And brush the mow with the summer load.
The birds that came to it through the air
At broken windows flew out and in,
Their murmur more like the sigh we sigh
From too much dwelling on what has been.
---
Techboomers 8 Airbnb Alternatives
Airbnb offers vacationers an online alternative to rent homes or rooms for their next vacation, rather than going through hotels. Hosts and renters verify their identity and rate each other as security against scams. However, some renters find the process to get a rental on Airbnb to be a bit of a hassle.
Techboomers has collected 8 other sites that might suit your traveling style better than Airbnb.
Click here
to take a look!
---
Suggestions for eBooks From Freading - Try an eBook today!
---
---
---
---
A First Things First program at work in our area
Quality early education helps Chinle preschooler gain important literacy skills
Lola Wood needed help motivating her young son to be excited about learning. After enrolling him in the Chinle Elementary School Preschool, which participates in First Things First's signature program, Quality First, her son turned a corner in reading. Find out how this program's focus on early literacy helped her son Takoda learn to read at an early age and expand his vocabulary.
Read more
---
Great Accessibility sites for Android and iOS from Techboomers
From Techboomers...
Navigating daily life with accessibility needs is hard – there's no question about that. But why struggle more than you have to? If you have accessibility needs, or know someone who does, we've got the solution to many of your daily issues. With more and more apps being developed every day, there is an increasing number of apps you can make use of to make your daily life easier.
There are apps with many different ways to help with various accessibility needs, and we will help outline them in this article. We're going to cover:
• Visual impairment apps
• Hearing impairment apps
• Apps for physical disabilities and to help improve motor skills
• Other useful accessibility apps
• Built-in accessibility functions for your smartphone
• Tips for using these apps
Check out these apps, and our information about how some functionality may be built right into your phone to help with accessibility. Then check out our tips at the end to help you make good use of these great new apps.
---
Homeschool Collection has rotated!
Are you interested in homeschooling your child? Are you already homeschooling, and are looking for some new materials to help you teach
your children? The Navajo County Library District has your back!
Located at the Holbrook Public Library, Pinetop-Lakeside Public Library, Show Low Public Library, Snowflake-Taylor Public Library, and the Winslow Public Library, we have our Homeschool Rotating Collections just waiting to help you teach your children from home. You can go in to any of these libraries and browse what we have, or you can search our catalog from home and place what you need on hold. From books for the parent on how to homeschool or teach about new topics to books aimed at the children so they can learn, we will surely have something for you to take advantage of.
Don't know how to find the items in our catalog? Well then just follow the steps below:
Select 'For more Search Options, click here' either on our homepage or on the Search/Home page of the catalog.
Select Homeschool in the Item Category2 field.
Press Search to browse all of our items that are classified in our Homeschool collections, or enter a keyword/author/title search if there is something specific you want help with.
---
Need help with Finances and Budgeting? - Sign up for email Debt Boot Camp
Email Boot Camp
. There is help to get your finances in shape with the
Consumer Financial Protection Bureau's
email Debt Boot Camp. This 21-day course helps with financial goal setting, handling money emergencies, debt pay down, and creating and following a budget. Participants receive two to three emails each week with tips, tools and activities to help them manage their debt and finances. Go to this webpage to sign up:
https://www.consumerfinance.gov/about-us/blog/sign-our-email-course-and-get-your-finances-shape/
---
Great Sites for Weather Info
As holiday visitors, travel, and shopping take up some time now and you want to keep track of the weather on your smartphone, TechBoomers has listed some great sites:
We've got the list of the best weather apps for Android and iOS to help you find the forecast in an instant. And best of all – they're all free!
---
Where to Use Your Military Discount Online

If you're a member of an American military branch, you can get discounts in some online stores. Techboomers explains how these discounts work and where they apply.
---
Featured website - try Ravelry when you are looking for a knitting or crochet pattern!
Ravelry.com
is a website that aims to connect you with all sorts of knit and crochet patterns. With over 710,000 patterns (a good portion of which are free with your free account), you can't go wrong with choosing your next pattern, or taking up a new craft! With patterns ranging from beginner to expert, from clothing to toys to blankets and more,
Ravelry
provides a great location for the crafter in each of us to find a new project today! Create a free account and dive into this great site.
---
According to Sebco Books Publisher...
FUN FACT!
DID YOU KNOW? In 2009, author Jeff Kinney was named one of the world's most influential people by TIME Magazine?
---
Interested in Beadwork? Check out these ONLINE MAGAZINES
Here are four eMagazines that are great resources for anyone who does beadwork, and they are all
free subscriptions to Library Card Holders
in Navajo County.
Just click on this link
or the links below the cover to add them to your list of subscriptions. Read anywhere from your smartphone, tablet or computer.
---
TumbleBooks Active Again.
Our TumbleBooks Collection was down for a short while but is now up again. The producer is requiring people who access Tumblebooks at home to enter the first 5 digits of their library card or the 5-digit zip code of your community in Navajo County if you don't live near a library. You will only need to do this once if you have cookies enabled on your computer. No login is required when accessing TumbleBooks in the library. This collection of online eBooks / animated picturebooks is a great, fun way to develop your child's reading skills as these popular books are read to the child if desired, or kids can choose to read themselves. The collection also includes some chapter books for older readers and there are also some teen titles included - a great boost for reluctant readers. TumbleBooks even has some books in Spanish and French. There are also puzzles and games to reinforce reading and comprehension skills. Especially during the summertime, make sure your child is getting exposed to lots of reading to avoid the summer slide. Chldren will love the video clips available. Links are on the children's page also. Please make use of this resource of over 600 titles provided by Navajo County Library District.
---
McNary Community Library Closed
McNary Community Library was destroyed by a fire June 15. If you have any materials checked out from this library, please return them to the Whiteriver Public Library or to any of our other libraries in the county. The destruction of the library is a tremendous loss to the McNary Community, and no one knows at this point whether a new library can be built.
---
5 Ways to Learn Music Online for Free
From Techboomers:
Learning music through online methods is something that is now more possible (and easier) than ever. This article is meant to be a great starting point for you when you want to start learning to play, read, or perform music – all on your own. When starting out, it's important to know that there are many different ways you can go about learning music online, and it's important to choose the right method for you.
(
Click here to learn 5 ways you can learn music online for free!
)
---
Suggestions for Writing Your Will
Click on the link below to see TechBoomers' suggested websites if you have not yet created your will or want to revise an existing willl. Besides these sites you can find the basic forms for creating a will by using our reference database
Legal Forms.

Looking for an easy way to create a will on your own? There are websites that will allow you to create a will online. We'll tell you how it works!
---
Have You Accessed ComicsPlus Yet?
Here are
2017's top-ten circulating comics
in
ComicsPlus, Library Edition
our downloadable eBooks collection of comic books. These are multiple use so you don't have to place holds, but you'll need a library card from one of our Navajo County public libraries. There are thousands of comics to choose from!
You can also find the link on our
Digital Downloads
page.
Reading eBook Comic books will count toward your Summer Reading Program points.
---
A study by the National Endowment for the Arts concluded that people who read books are more likely to be civically engaged, exercise, and enjoy cultural experiences.

Reading fiction has been found to make readers more empathetic with others who are different from themselves.

The more types of reading materials available in a home, the higher students are in reading proficiency, according to the Educational Testing Service.

Research suggests that people who read are two and a half times less likely to be diagnosed with Alzheimer's Syndrome.

Reading expands your vocabulary, and makes you smarter!
---
PlayAway Launchpads now available at a library near you!
Navajo County Library District has started a new rotating collection of PlayAway
Launchpad tablets
, rechargeable tablets that are pre-loaded with at least ten educational video games for ages 3-5; 5-7; and 8-10. These are tremendously helpful in increasing early literacy/school readiness skills. Elementary students will find great games to practice math, science and reading. Check out these new tablets for seven days at the libraries in Clay Springs, Heber, Holbrook, Pinedale, Pinetop-Lakeside, Show Low, Snowflake, Winslow, and Woodruff.
---
Looking to start a business? Take a look at the Census Business Builder tool offered by the United States Census Bureau.
The Business Builder offers a simple map-based interface that allows you to enter your type of business, choose a geographic area, and retrieve data such as household size, median income, or even find the number of comparable businesses and information about their receipts and revenue.

(from the
State Library of Arizona Capitol Stacks newsletter)
---
How Many AZ Children Live in Poverty? Access the Kids Count Statistics to Find Out
​
New county-level statistics compiled by Children's Action Alliance, in partnership with the Annie E. Casey Foundation, show a detailed insight into child poverty, academic achievement, child safety and juvenile crime in Arizona. The 2016 Arizona KIDS COUNT Data Book analyzes five years of data from 2009 – 2014, comparing conditions for kids and families from a difficult economic period during and after the nation slowly emerged from the Great Recession. The
report
also includes a look into the lives of Arizona families affected by public policies.




To view the entire report, click here.

To access the Navajo County statistics directly, click here.
---
Book Readers Live Longer!
A recent study published in the Social Science and Medicine Journal reveals the finding of scientists that people who read books live on average two years longer than people who read no books at all. Magazines and newspapers had some benefits but not as much as reading books. Read more about the study in this New York Times blog.
---
Get in Touch with the Outdoors! Go Geocaching!
---
---
Book Bundles - Grab and Go!
Navajo County Library District's federal LSTA grant to advance early literacy in Navajo County is well underway, and the libraries are busy getting book bundles ready for the public to check out. These book bundles, which contain four picture books, make it easy to read with your child about certain topics such as colors, shapes, adoption, potty training, national parks, the alphabet, zoos, brothers and sisters and many more subjects. Winslow Public Library, Show Low Public Library, Holbrook Public Library, and Snowflake-Taylor Public Library will have bundles available. We hope they will make it easy for busy parents to find great books to read to their children as they work on increasing early literacy. Pictured below are pictures from Winslow and Show Low:
---
Featured Website
Any Soldier is a non-profit organization that takes in care packages for members of the military and distributes them to those who do not receive support from home. The response has overwhelmed the recipients, as well. AnySoldier updates from the men and women in service express gratitude, joy and awe at the support they receive. For more information about this organization, visit them here.
---
The Big Picture for Arizona's Little Kids
State-National Comparisons in Three Key Areas


A child's early years hold the key to their success – and our state's. Children who are healthy and prepared when they enter kindergarten do better in school and are more likely to graduate and enroll in college.

Data furnished by First Things First.
---
Read 20 Minutes a Day to Your Child
Navajo County Library District and its member libraries are busily implementing a new federal grant awarded to the Library District to add new children's books to their collections which will give parents and caregivers new selections to read with their children. Many of these new books will be grouped in bundles that deal with certain topics such as adoption, the desert, sharks, gardening, dinosaurs, autumn, and many more. The bundles will make it easy for parents and kids to focus on certain subjects for their "reading together" times. The best way to improve your child's vocabulary and school readiness skills is to read to him or her. Your public library offers story hour as well. Pictured below is a story hour at the Rim Community Library in Heber.
---
Check out our latest eBooks Available - Comics and Graphic Novels!
Navajo County Library District now offers unlimited access to over 18,000 popular and classic comic books and graphic novels online to library card holders.
There is also a link to ComicsPlus on the Digital Downloads page.
---
Featured Website
Get great do-it-yourself tips about a host of home remodeling and repair from the Rosie on the House website, an Arizona homebuilding and remodeling industry expert for 25 years.
---
Notable Books List 2016
The new
Notable Books List for 2016
has been released, naming the top 26 titles published in the U.S. for adult readers. A panel of librarians from RUSA, a division of the American Library Association, select the "best of" titles of adult fiction, adult nonfiction and poetry.
Click here to access the Notable Books List.
---
Access the Internet Free @ Your Library!
Clay Springs Public Library patrons get in some online time at the library. All of Navajo County Public Libraries offer free Wi-Fi also if you have your own device.
---
That All May Read
---
Featured Website
If you're an avid RV'er, here's a site you'll want to bookmark or add to your favorites!
Woodall's North American Campground Directory
http://www.woodalls.com/
Also known as Good Sam RV Travel Guide and Directory, this website features descriptions and ratings of campgrounds with an emphasis on travel by RV (recreational vehicles). The facilities rated include RV parks, resorts, and rentals in addition to private tent campgrounds. The directory can be searched by location, names, or browsed and is an excellent resource for families or retired persons planning vacations or extended winter travel. Each entry has detailed information about the facility, sites, nearby recreation, and other amenities. Includes National Forest and National Park campgrounds as well with detailed information about fees and facilities.
Author/Publisher
: Good Sam RV Travel Guide and Campground Directory
---
Arizona's only toll-free resource for parents, caregivers and professionals who have questions or concerns about the development of children ages birth to 5! Expert staff is available to assist with a host of issues. Share this number with anyone you know who may have questions about their baby or toddler.
---
Great Sources for Grant writing information
If you're thinking of applying for grant funding and want to learn how to write a winning proposal and find out more about funding sources, the Foundation Center has an informative website that has lots of helpful information Take a look at GrantSpace for some grantwriting pointers.

Another helpful website for grant seekers is The Grantsmanship Center.
The University of Wisconsin's Libraries have developed a great webpage with a number of very useful websites for information on grants.
---
Check Out the New eBooks Available to You!
Navajo County Library District now subscribes to eBooks through 3M Cloud Library to bring you current, new bestsellers and other eBooks. 3M Cloud Library offers a platform for quick and easy downloading to get you the eBooks you want with the minimum of effort. You will need a library card from one of our public libraries. Just download the app for the eReader you use, click on the title you want, and start reading. A title can only be checked out by one patron at a time so you may have to place a hold on a popular title. To follow the links above to the 3M Cloud page and to see the book jackets, please upgrade your Internet Explorer browser to version 10 or 11 or use Chrome or Firefox recent versions. To get the App for your eReader click here. Then click on the link on the left for "Find My Library".
Navajo County Library District is able to provide eBooks to you and the public libraries in Navajo County as a result of being awarded a Library Services and Technology Act grant for $28,700 from the Arizona State Library and the Institute of Museum and Library Services.
eBooks are also available through Freading, which offers a wide selection of ebooks from small and independent presses.
---
View New Panda Webcams from Explore.org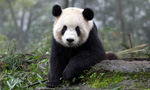 Explore.org features
four live webcams of pandas
in China:
WOLONG GROVE was named in honor of the original Wolong Center. Its resident is Ao Ao, a four-year-old adult male.
HAPPINESS VILLAGE was named in honor of the village of Xingfucun. Here we see two yards, one with one-year-old giant panda toddlers Sen Sen, a male, and Xin Xin, a female; the other houses Zheng Zheng, an adult male.
GENGDA VALLEY was named in honor of the new center. Its resident is Jia Jia, 2-year old female.
DRAGON POND VILLAGE was named in honor of the village of Longtancun. It resident is Yi Ran (aka Dottie), a two-year-old female.
---
Helping Struggling Readers
Click here
to access statistical information from the Children's Action Alliance about how well Arizona's children are doing with reading.
---
Featured Website
Keep up-to-date on the United States Congress with this website:
Presented by the Library of Congress, Congress.gov is the official website for U.S. federal legislative information.
---
Bookmobile Fun Times
A parent and child enjoy looking over the Hopi bookmobile's boardbook collection. The bookmobile visits the twelve Hopi villages at least biweekly. You can find the schedule by going to the Members page under the entry for the Hopi PUblic Library.
---
Playaway Views - More added to the Libraries' collections
---
Arizona KIDS COUNT Data Book
July 2014
Untitled Document
The
Arizona KIDS COUNT® Data Book
delves into Arizona county-level statistics regarding the health, security, and education of our children. Some of the statistics in the research include:
The rate of juveniles arrested for violent crimes dropped by almost half from 2000 to 2013
12 counties had more than half of their children living in low income families
67 percent of Arizona 3 and 4 year olds are not attending preschool, ranging from 54% in Coconino County to 82% in Santa Cruz County
Arizona ranks 46th in the nation on overall conditions for children – only one spot better than in last year's Data Book
To view how Arizona ranks in all 16 national indicators, visit the
KIDS COUNT® Data Center
.
Arizona KIDS COUNT® Data Book summary one pager
---
Languages that have doubled the coursework Include...
• Arabic, Levantine
• Arabic, MSA
• Armenian
• Azerbaijani
• Bengali
• Chinese, Cantonese
• Chinese, Mandarin
• Croatian
• Czech
• Danish
• Dutch
• ESL Arabic, MSA
• ESL Armenian
• ESL Spanish
• Finnish
• French
• French, Canadian
• German
• Haitian Creole
• Hawaiian
• Hungaria
• Icelandic
• Indonesian
• Italian
• Japanese
• Kazakh
• Malay
• Malayalam
• Norwegian
• Portuguese, Brazil
• Punjabi
• Romanian
• Russian
• Serbian
• Slovak
• Spanish, Latin America
• Spanish, Spain
• Swahili
• Swedish
• Tamil
• Telugu
• Ukrainian
• Yiddish
---
15 Emergency Maintenance Jobs You Can Learn With Online Videos
---
Tap into the expertise of the Britannica Encyclopedia Online!
NEW!
Navajo County Library District provides access to the online Britannica Library for all of its patrons. Britannica Library is divided into three easy to use sections; Children, Young Adult, and Reference Center, which has the most detail. Search for Snow or search for Snowden, Britannica Library has thousands of detailed articles that are more researched and more accurate than Wikipedia. Get the facts you need with your Navajo County public library card.
Let's get started!
---
Announcing TumbleBooks in Spanish
---
Images of the Arizona Capitol Museum
---
American Community Survey Released by U.S. Census Bureau
The U.S. Census Bureau released the 2010-2012 American Community Survey in mid-November, and has made it available on the American Fact Finder website. The American Community Survey provides a wide range of important statistics about all communities in the country. The American Community Survey gives communities the current information they need to plan investments and services. Retailers, homebuilders, police departments, and town and city planners are among the many private- and public-sector decision makers who count on these annual results. You can search for Navajo County information or facts about the cities and towns in the county or anywhere across the U.S.
---
Most Popular Baby Names Registered with SSA
---
How Healthy is Navajo County?
---
Track your reading history?
---
How do you decide whether to keep reading a book?
---
OneClickdigital Audiobook Support
Just a friendly reminder that
OneClickdigital
provides live toll-free technical support to patrons needing assistance with OneClickdigital audio books. So if you are having trouble with a mobile device or tablet, feel free to call 1-
877-772-8346
, and rest assured, they will take care of it. Support is available Monday thru Friday 8:30 am to 7:00 pm (Eastern).
---
Featured Websites to Encourage Your Child to Read
---
Constant Reader iPhone App
There is a new iPhone/iPad App called
Constant Reader
which allows you to track your reading by keeping lists and rankings of books you are reading or would like to read or just keep track of. Why not give it a try. You can download it free in the Apple app store. The Navajo County Library District is not associated in any way with this app - just letting readers know about it.
---
Foreign Language Learning with Mango
On your Mobile Phone or in your Browser
Yes, through the username and password verification, Mango's system detects which library you belong to. Once logged in, the library name will be shown under "Settings."
No, you must first create a profile from our website (use the link on the right side of the page to Mango Languages).
---
1940 United States Census Released
---
Downloadable Audiobooks - A New Download Site
---
Genealogy Database Adds Collections
---
Are you interested in historical newspapers?
The Library of Congress's Chronicling America project gives you free full-text access to many newspapers from 1860-1922 from several states. Arizona is one of them.
Click here
to read about events reported when they actually happened (
http://chroniclingamerica.loc.gov
) and find out more about our state's history. Get better prepared for the Centennial coming up in 2012.
---
Click Here for 85 Reasons to be Thankful for Librarians
---
Commuters love Playaways because they do not have to change CDs or tapes on the go!

Seniors love Playaways because they do not have to fumble with loading or unloading tapes or CDs.

Children love them because they can hear their favorite Kidz bop songs, ghost stories, nursery rhymes over and over without losing any tapes or CDs.

Teens love Playaways because they can hear their classic novel assigned for English class and their friends think they are listening to the latest music and have no idea their buddies are doing their homework!

Everybody loves them because they are portable!
---