eBooks from 3M Cloud
Check out our 3M Cloud eBook collection. See how easy it is to download popular current titles. First time user?
Click here FIRST to get the App and see which eReaders are compatible.
Made possible by an LSTA grant given to Navajo County LIbrary District by the AZ State Library from IMLS..
---
Stay Connected
Follow Us On
---
---
Download Audiobooks for all ages from anywhere 24/7!

(Need help or instructions?
Click here...)
---
The Library District now subscribes to eAudiobook Bestsellers from OneClickDigital. These can only be checked out to one person at a time, so you may have to place a hold but click below to listen to the most popular fiction right now.
---
---
Click here for an overview of the service.
Some suggestions to download:
Good and Cheap
By LeAnne Brown
*A July 2015 LibraryReads.org pick
NYU Graduate student LeAnne Brown decided to see if it was possible to eat good, healthy food on the Federal Government Assistance program formerly known as Food Stamps. The result is this outstanding recipe book full of fresh ingredients that are affordable and delicious. She also gives valuable tips on saving money at the grocery store.
"..striking..thank you LeAnne Brown
- Food & Wine
The Girl Who Wrote In Silk
by Kelli Estes
While exploring the attic of her deceased aunt's estate, Inara discovers secrets that have been hidden for decades. The truth about her family shakes her to the core.
"The Girl Who Wrote in Silk is a beautiful story that brought me to tears more than once, and was a testament to the endurance of the human spirit and the human heart. A powerful debut that proves the threads that interweave our lives can withstand time and any tide, and bind our hearts forever."
- Susanna Kearsley, New York Times bestselling author
---
FREE Research Databases
Reference resources including full-text magazines & newspapers.
---
---
Looking for a book at
Amazon.com
or
BarnesandNoble.com
? Want to know if your library has it before you buy? Try out the new 'Check Library' browser button.
This button is helpful when you are reading any article or online newspaper that reviews a book. You can quickly check if it's in our library catalog.

---
---
Here are three more links to help you find great books to read:
---
---
Use

eSequels

to quickly find out what book comes next in a series. (This resource is for our Navajo County patrons only. For patron barcode,

type in the first 4 numbers of your library card only

)
---
Track your library books. Let Elf help you manage your library loans and holds. Avoid overdues with email alerts. Check multiple library cards. Track books, DVDs, CDs, videos, etc. Join for free.
Please click here to create your account.
---
Catalog your books online
---
What is your library worth to you? How much would you pay out-of-pocket for your library services?

Click here to find out!
---
---
Check Out the New eBooks Available to You!
Navajo County Library District now subscribes to eBooks through 3M Cloud Library to bring you current, new bestsellers and other eBooks. 3M Cloud Library offers a platform for quick and easy downloading to get you the eBooks you want with the minimum of effort. You will need a library card from one of our public libraries. Just download the app for the eReader you use, click on the title you want, and start reading. A title can only be checked out by one patron at a time so you may have to place a hold on a popular title. To follow the links above to the 3M Cloud page and to see the book jackets, please upgrade your Internet Explorer browser to version 10 or 11 or use Chrome or Firefox recent versions. To get the App for your eReader click here. Then click on the link on the left for "Find My Library".
Navajo County Library District is able to provide eBooks to you and the public libraries in Navajo County as a result of being awarded a Library Services and Technology Act grant for $28,700 from the Arizona State Library and the Institute of Museum and Library Services.
eBooks are also available through Freading, which offers a wide selection of ebooks from small and independent presses.
---
Summer Reading - Lots of Fun Activities Took Place.
What fun and games went on at our libraries these past two months! And many books read!
Show Low heros show off their costumes at a party at the Show Low Library this summer:
Winslow kids enjoyed a visit from the local fire department and several other city departments:
---
Rim Community Library Spotlight on Volunteers
Rim Community Library in Heber recently celebrated their fantastic volunteers with a picnic at Tall Timbers Park in Overgaard. This annual event is held to thank all the wonderful library volunteers for the many hours they put in to keep the library functioning smoothly. Honored by the Rim Community Library Board as Volunteer of the Year was Richard Skaggs. The Friends of the Rim Community Library selected Janet Brown to be honored as their Volunteer of the Year.
| | |
| --- | --- |
| Thank you, Richard! | Thank you, Janet! |
---
Suggestions for eBooks From Freading - Try an eBook today!
Freading has over 40,000 eBook titles, with more being added weekly. Just register with your library card and get started. Below are some suggestions:
Getting ready for going back to school can seem like a daunting task, but Freading has books that can help. There are study guides, stories about going to school for younger children, and even help for school lunch:
The Mom 100 Cookbook by Katie Workman
This book gives recipes and ideas on everything from what to serve for breakfast on a crazy weekday morning to varied and healthy school lunches. A must-have for the school year!
Also Try:
~Robin Takes 5, Cookbook for Busy Families by Robin Miller
~PETA'S Vegan College Cookbook
~The Good-To-Go Cookbook by Kathleen Cannata
Sparknotes Study Guides
There are hundreds of Sparknotes study guides available on Freading that will help make studying smarter and faster. The guides provide chapter-by-chapter analysis, explanation of themes, essay topics and quizzes.
Franklin Goes to School by Paulette Bourgeois
Franklin has all new pencils and paper for school, but he is still nervous when he has to get on the bus for the first time. His wonderful experience will help calm the nerves of first time school goers.
Also Try:
~Edward Almost Goes To School by Rosemary Wells
~Max Goes To School by Adria Klein
~Joey's First Day by Christianne Jones
John Rosemund's Fail-Safe Formula for Helping Your Child Succeed In School by John Rosemund
The family psychologist and best selling writer author gives indispensable advice on helping with homework, behavior problems in school, and how to help when you know your child can do better.
Also Try:
~101 Ways to Make Studying Easier and Faster for High School Students by Janet Engle
~How to Study by Ron Fry
~Ending The Homework Hassle by John Rosemund
~101 School Success Tools for Students with ADHD by Jacqueline Iseman
Click here to go to the Library District's Freading site
---
Your Library - a great place to get connected!
Don't forget that Navjao County Public Libraries offer free computer use and Internet access, besides free Wi-Fi so bring in your laptop and enjoy your library - your community's action place! And of course, don't forget to check out some good books or audiobooks also.
A busy afternoon at Pinetop-Lakeside Public Library:
---
View New Walrus Webcam from Explore.org
Recently Explo
re.org has funded the webcam of male walruses on Round Island, Alaska, which was off the air for 10 years due to lack of funds from the Alaska Department of Fish and Game. Their $100,000 donation along with other donations may fund two years of viewing of the remote beach where up to 14,000 male walruses lounge while the females are off raising their pups.
---
Want to Go for a Hike?
Here are some sites provided by Marilyn Howard at the Arizona State Library in a recent Capitol Stacks newsletter with suggestions:
As the weather warms, and before it gets too hot, our thoughts turn to spending time outdoors. If you're not sure where to go or want to try something different look at these sites to find an interesting hike.
Arizona Game and Fish Watchable Wildlife
http://www.azgfd.gov/outdoor_recreation/WildlifeViewingAreas.shtml
Arizona Game and Fish owns or manages more than 266,870 acres of land statewide, including wildlife areas, fish hatcheries, shooting ranges, and regional offices. Most wildlife areas are available for public use, generally including wildlife viewing, fishing, camping, and hunting, hiking, and birding.
Arizona Highways Hiking
http://www.arizonahighways.com/explore/hiking
An archived collection of the Arizona Highways Hike of the Month articles sorted into five regions: Northern, Central, Southern, Eastern, and Western. They have a similar collection of scenic drives if you're not up to hiking but want
to get away.
Arizona State Parks
http://azstateparks.com/index.html
You can look for hiking opportunities and events in a specific park or for specific types of hiking opportunities.
National Parks in Arizona
http://www.nps.gov/state/az/index.htm
Most people know about the Grand Canyon but not everyone knows some of the other National Parks in Arizona. Follow the links and explore our national parks.
The Grand Canyon
http://www.nps.gov/grca/planyourvisit/backcountry.htm
Doesn't everyone have the goal of hiking the Grand Canyon? This list includes not only hikes into and out of the Grand Canyon, but also hikes on the rims which range from short and easy to longer and more difficult.
---
Read the eBooks of this popular NetFlix series:
House of Cards Trilogy by Michael Dobbs
The Netflix series "House of Cards" has won four Emmy Awards and was nominated for twenty-two. ABCnews.com writes that " Even if it never wins another award, 'House of Cards' already ranks among the most influential shows in television history." As an entire season of the program is released on a single day, it is becoming increasingly popular to binge-watch it over short periods of time. If fans have already seen the most recent series that was released this past Friday and are looking for more, or if someone is curious about the program but is not sure they want to subscribe to Netflix just yet, we have a suggestion. The three books that inspired the sought-after American and BBC television shows of the same name are on your library website through Freading. The books never have to be put on hold since they are digital, and they can be downloaded even when the library is closed.
"Francis Urquhart is one of the great characters of modern fiction."
-York Evening Press
House of Cards is a work of genius."
--Sunday Post
---
CARNEGIE MEDALS FOR EXCELLENCE IN FICTION AND NONFICTION SHORTLIST
2015 Short List titles
The American Library Association (ALA) today announced the six books shortlisted for the esteemed Andrew Carnegie Medals for Excellence in Fiction and Nonfiction, awarded for the previous year's best fiction and nonfiction books written for adult readers and published in the U.S.
2015 Andrew Carnegie Medal for Excellence in Nonfiction Shortlist
Just Mercy: A Story of Justice and Redemption
By Bryan Stevenson. Published by Spiegel & Grau, an imprint of Random House.
The Sixth Extinction: An Unnatural History
By Elizabeth Kolbert. Published by Henry Holt.
Thirteen Days in September: Carter, Begin, and Sadat at Camp David
By Lawrence Wright. Published by Alfred A. Knopf, a division of Random House LLC.
2015 Andrew Carnegie Medal for Excellence in Fiction Shortlist
All the Light We Cannot See
By Anthony Doerr. Published by Scribner, a division of Simon & Schuster, Inc.
Nora Webster
By Colm Tóibín. Published by Scribner, a division of Simon & Schuster, Inc.
On Such a Full Sea
By Chang-rae Lee. Published by Riverhead Books, a member of Penguin Group (USA).
---
Congratulations to Pinetop-Lakeside Library
Awarded Grant From ALSC Bookapalooza Program
The Association for Library Services to Children (ALSC) has awarded one of its three 2015 Bookapalooza Program grants to Pinetop-Lakeside Public Library. The award includes a variety of materials from books to DVDs and audiobooks, which have been sent to the ALSC office by publishers to be evaluated for awards and notables consideration. Each year, to make room for the next year's publications, the Bookapalooza Program divides approximately 3,000 items between three libraries selected from across the country.
ALSC, a division of the American Library Association, is the world's largest organization dedicated to the support and enhancement of library service to children. To learn more about them, visit their website at www.ala.org/alsc.
---
Libraries Receive Annual Support
The Library District gives the unincorporated libraries in Clay Springs, Heber, and Woodruff financial support annually to help defray operating costs. It was a pleasure recently for County Librarian Geneva Durkee to personally deliver the checks to the libraries along with the Navajo County Supervisors in their districts.
Geneva with Woodruff Community Library staff and Supervisor Jason Whiting.
Geneva with Rim Community Library volunteers and Supervisor Steve Williams in Heber.
Supervisor Steve Williams, Clay Springs Public Library Volunteers and County Librarian Geneva Durkee.
The latest start-up library, Pinedale Public Library, has just begun sharing resources with the other libraries in the county in January, and has now been given some annual support funds as well. Pictured below are some of the volunteers who help at this all-volunteer library with Williams and Durkee.
---
Ancestry.com. Have You Started your Family Tree Research?
Navajo County LIbrary District subscribes to Ancestry.com which must be used in the library. Sorry, not available from home. In the library, click on our Genealogy link to access Ancestry.com and other great resources to find out more about your relatives who preceded you.
Here's an interesting list of names that used to be popular in the 19th and 20th Centuries and now slipped down the list, as reported by Ancestry.com:
Betty: Throughout the 1930s, Betty was second only to Mary among girl names, but has been on a steady decline since 1940.
Ethel: Strong showing during the 1890s, hitting 8th place, slipped to 12th in the 1900s, then dropped to 80th the following decade and never recovered.
Tammy: This female moniker skyrocketed out of nowhere in the 1960s and landed in the 13th spot. But by the 1990s, it was no longer in the top 200 and has all but disappeared since then.
Dorothy: In the 1920s Dorothy was all the rage (way before The Wizard of Oz) and peaked in the No. 2 spot, but since then, this name has slipped significantly. While it still merits a place in the top 1,000, it was most recently ranked at 808. The similar Doris (13th in the 1930s) has also been ignored over the past 15 years, not even making the top 1,000.
Ida: This classic name was the 7th-most-popular female name during the 1880s, but then slipped into disuse in subsequent decades.
Mildred: The name peaked at 6th place during the 1910s and held strong through the 1920s, but then went on a rapid decline.
Edna: It never quite reached top 10 popularity, but it was a strong contender from the 1880s all the way through the 1920s before it started sounding old-fashioned.
Gladys: Managed to crack the top 20 at the turn of the century, but dropped off by the 1910s.
Florence: For almost five decades, Florence managed to stay in (or very close to the top 20), but by the 1930s, the name was losing favor.
Bertha: In the 1880s, this name was the 8th-most-popular female name for the entire decade and then took a slow downturn. Now we think of Bertha — and Bessie, which followed a similar popularity arc — as a name more regularly associated with farm animals!
—Angel Cohn
---
Mark Zuckerberg's New Year's Reading Resolution! Eighth Choice for His Book Club
Mark Zuckerberg, multi-billionaire and CEO of Facebook, Inc. continues his New Year's resolution for 2015 - to finish a new book every two weeks. He launchied his new goal on a Facebook page called "A Year of Books", where he posts the books he's reading and participants can discuss them with him. The latest title: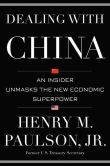 "A Year of Books" so far:
---
Sparknotes Study Guides Available
---
Helping Struggling Readers
Click here
to access statistical information from the Children's Action Alliance about how well Arizona's children are doing with reading.
---
Featured Website
Keep up-to-date on the United States Congress with this website:
Presented by the Library of Congress, Congress.gov is the official website for U.S. federal legislative information.
---
Want to Try a Mystery Classic?
Charles Finch, author of the Charles Lenox detective novels, recently recommended these five classic mysteries for anyone who loves the mystery genre. Our libraries have copies of all but the Ross Macdonald title:
| | | | | | |
| --- | --- | --- | --- | --- | --- |
| A Study in Scarlet by Sir Arthur Conan Doyle | And Then There Were None by Agatha Christie | The Moving Target by Ross Macdonald | Strangers on a Train by Patricia Highsmith | A Great Deliverance by Elizabeth George | |
---
Internet Meme Star Grumpy Cat an Arizona Resident
Did you know that the famous meme star, Grumpy Cat, lives in Arizona. Maybe not Arizona's biggest claim to fame, but lately Grumpy Cat has taken the Internet by storm. Living in Morristown, Arizona, Grumpy Cat (given name Tardar Sauce) has become such a craze she has written two books on her philosophy of life. She is even working on a TV movie,

Grumpy Cat's Worst Christmas Ever

which airs November 29 on Lifetime.
---
Bookmobile Fun Times
A parent and child enjoy looking over the Hopi bookmobile's boardbook collection. The bookmobile visits the twelve Hopi villages at least biweekly. You can find the schedule by going to the Members page under the entry for the Hopi PUblic Library.
---
Interested in Arizona's Economic Future over the next 30 years?
---
Bill Gates' Favorite Business Book
---
Playaway Views - More added to the Libraries' collections
---
Arizona KIDS COUNT® Data Book
July 2014
The Arizona KIDS COUNT® Data Book delves into Arizona county-level statistics regarding the health, security, and education of our children. Some of the statistics in the research include:
The rate of juveniles arrested for violent crimes dropped by almost half from 2000 to 2013
12 counties had more than half of their children living in low income families
67 percent of Arizona 3 and 4 year olds are not attending preschool, ranging from 54% in Coconino County to 82% in Santa Cruz County
Arizona ranks 46th in the nation on overall conditions for children – only one spot better than in last year's Data Book
To view how Arizona ranks in all 16 national indicators, visit the KIDS COUNT® Data Center.
Arizona KIDS COUNT® Data Book summary one pager
---
Language lovers, rejoice. Navajo County Library District's subscription to Mango now brings you much broader subject matter for 40+ of its much loved language-learning courses, which have doubled in size.





Languages that have doubled the coursework Include...
• Arabic, Levantine
• Arabic, MSA
• Armenian
• Azerbaijani
• Bengali
• Chinese, Cantonese
• Chinese, Mandarin
• Croatian
• Czech
• Danish
• Dutch
• ESL Arabic, MSA
• ESL Armenian
• ESL Spanish
• Finnish
• French
• French, Canadian
• German
• Haitian Creole
• Hawaiian
• Hungaria
• Icelandic
• Indonesian
• Italian
• Japanese
• Kazakh
• Malay
• Malayalam
• Norwegian
• Portuguese, Brazil
• Punjabi
• Romanian
• Russian
• Serbian
• Slovak
• Spanish, Latin America
• Spanish, Spain
• Swahili
• Swedish
• Tamil
• Telugu
• Ukrainian
• Yiddish
---
15 Emergency Maintenance Jobs You Can Learn With Online Videos
---
Five Fun Lit Links for Book Nerds
suggested by the Open Road Reader site
NUMBER ONE Curl up *in* a good book
NUMBER TWO Writerly wisdom for word nerds on Pinterest
NUMBER THREE 50 states, 50 library cards on BuzzFeed. (How amazing is Phoenix?)
NUMBER FOUR A New Yorker cartoon + Shakespeare = must share!
NUMBER FIVE The (very relatable) "Problems of a Book Nerd" blog


---
Tap into the expertise of the Britannica Encyclopedia Online!
NEW!
Navajo County Library District provides access to the online Britannica Library for all of its patrons. Britannica Library is divided into three easy to use sections; Children, Young Adult, and Reference Center, which has the most detail. Search for Snow or search for Snowden, Britannica Library has thousands of detailed articles that are more researched and more accurate than Wikipedia. Get the facts you need with your Navajo County public library card.
Let's get started!
---
Announcing TumbleBooks in Spanish
---
Images of the Arizona Capitol Museum
---
American Community Survey Released by U.S. Census Bureau
The U.S. Census Bureau released the 2010-2012 American Community Survey in mid-November, and has made it available on the American Fact Finder website. The American Community Survey provides a wide range of important statistics about all communities in the country. The American Community Survey gives communities the current information they need to plan investments and services. Retailers, homebuilders, police departments, and town and city planners are among the many private- and public-sector decision makers who count on these annual results. You can search for Navajo County information or facts about the cities and towns in the county or anywhere across the U.S.
---
Most Popular Baby Names Registered with SSA
---
How Healthy is Navajo County?
---
Track your reading history?
---
How do you decide whether to keep reading a book?
---
Website access on your Mobile Device - try it out!
Navajo County Library District has discontinued its subscription to Library Anywhere, a downloadable app to access the online catalog on your mobile device. Instead our website has now been configured so that when you go to
www.navajocountylibraries.org
on your mobile phone or tablet, you are prompted to "Try the library's mobile site". No app needed. This will make it much easier to view content, search the catalog, and see the member libraries' hours and addresses while on the go.
---
OneClickdigital Audiobook Support
Just a friendly reminder that
OneClickdigital
provides live toll-free technical support to patrons needing assistance with OneClickdigital audio books. So if you are having trouble with a mobile device or tablet, feel free to call 1-
877-772-8346
, and rest assured, they will take care of it. Support is available Monday thru Friday 8:30 am to 7:00 pm (Eastern).
---
Featured Websites to Encourage Your Child to Read
---
20 Simple & Fun Ways to Practice a Foreign Language
http://www.mangolanguages.com/blog/no-excuses/
---
Constant Reader iPhone App
There is a new iPhone/iPad App called
Constant Reader
which allows you to track your reading by keeping lists and rankings of books you are reading or would like to read or just keep track of. Why not give it a try. You can download it free in the Apple app store. The Navajo County Library District is not associated in any way with this app - just letting readers know about it.
---
Foreign Language Learning with Mango
On your Mobile Phone or in your Browser
Yes, through the username and password verification, Mango's system detects which library you belong to. Once logged in, the library name will be shown under "Settings."
No, you must first create a profile from our website (use the link on the right side of the page to Mango Languages).
---
A Literary Map of Arizona
Check out Reading Arizona; The Literary Landscape at http://www.readingarizona.org. One hundred favorite titles that help tell the story of our state are plotted on an interactive map. With a variety of genres, the literary map has something for readers of all ages.
Also included on the website are many more titles that were suggested that couldn't fit on the map. You'll even find a place to submit more suggestions for the list of books about Arizona: http://www.readingarizona.org/booklist.
---
1940 United States Census Released
---
Can't See to Read Any More? There's Help!
The Arizona Braille and Talking Book Library, www.lib.az.us/braille, provides materials to Arizona residents who are blind, visually impaired, and physically disabled free of charge! Books are available in audio book and Braille formats. The program provides reading selections, the audio book player, and a patron's Librarian – yes, your own personal reader's advisor! All materials are mailed and returned through the postal service and there are no additional costs with this public service. Library materials are comparable to library materials available on loan at community libraries. Read the Talking Book News 2012 Summer Newsletter.
The Talking Book Library provides public library services to all Arizona residents so "that all may read". The library's website is www.lib.az.us/braille. Applications for patron services can be completed, printed, and mailed to the library from the "how to apply" page. A doctor or your local librarian can certify that you are in need of these services.
The Talking Book Library now has a new digital player that is super easy to use. If you can no longer read print material or physically cannot turn pages, don't hesitate to get signed up! For more information call 800-255-5578.
---
Downloadable Audiobooks - A New Download Site
---
Genealogy Database Adds Collections
---
Read a book, give a book
Do you want to encourage your kids to read and at the same time help out a worthy cause? We Give Books is an online initiative created by the Pearson Foundation and Penguin Books. Your child can read a book online and then choose a charitable organization to which We Give Books will donate a book. The selections are award-winning books that are both fiction and nonfiction for children up to age ten. Read a book, get a book donated! - It's that simple! Some examples of campaigns that can receive books you donate are Hope for Haiti, Jumpstart for Young Children, and Room to Read. If you have the Internet at home, just get started, or use your library's Internet access. Check out www.wegivebooks.org!
---
Are you interested in historical newspapers?
The Library of Congress's Chronicling America project gives you free full-text access to many newspapers from 1860-1922 from several states. Arizona is one of them.
Click here
to read about events reported when they actually happened (
http://chroniclingamerica.loc.gov
) and find out more about our state's history. Get better prepared for the Centennial coming up in 2012.
---
---
Click Here for 85 Reasons to be Thankful for Librarians
---
Commuters love Playaways because they do not have to change CDs or tapes on the go!

Seniors love Playaways because they do not have to fumble with loading or unloading tapes or CDs.

Children love them because they can hear their favorite Kidz bop songs, ghost stories, nursery rhymes over and over without losing any tapes or CDs.

Teens love Playaways because they can hear their classic novel assigned for English class and their friends think they are listening to the latest music and have no idea their buddies are doing their homework!

Everybody loves them because they are portable!
---