Stay Connected
Follow Us On
---
---
Download Audiobooks for all ages from anywhere 24/7!

(Need help or instructions?
Click here...)
---
The Library District now subscribes to eAudiobook Bestsellers from OneClickDigital. These can only be checked out to one person at a time, so you may have to place a hold but click below to listen to the most popular fiction right now.
---
---
FREE Research Databases
Reference resources including full-text magazines & newspapers.
---
---
Looking for a book at
Amazon.com
or
BarnesandNoble.com
? Want to know if your library has it before you buy? Try out the new 'Check Library' browser button.
This button is helpful when you are reading any article or online newspaper that reviews a book. You can quickly check if it's in our library catalog.

---
---
Here are three more links to help you find great books to read:
---
---
Use

eSequels

to quickly find out what book comes next in a series. (This resource is for our Navajo County patrons only. For patron barcode,

type in the first 4 numbers of your library card only

)
---
Track your library books. Let Elf help you manage your library loans and holds. Avoid overdues with email alerts. Check multiple library cards. Track books, DVDs, CDs, videos, etc. Join for free.
Please click here to create your account.
---
Catalog your books online
---
What is your library worth to you? How much would you pay out-of-pocket for your library services?

Click here to find out!
---
---
March is National Reading Month!
Haven't read a book for a while? March is National Reading Month - a great time to discover (or rediscover) the enjoyment found in the pages of books whether for information or entertainment. Here are some statistics about reading and books:
* 53% of readers read fiction (Publishers Weekly)
* 43% of readers read non-fiction (Publishers Weekly)
* The favorite fiction category is mystery and suspense at 19% (Publishers Weekly)
* 55% of fiction is bought by women, 45% by men (Publishers Weekly)
* 120,000 books are published each year in the United States (bookwire.com)
Excerpted from: Jackson, Robyn. Writers Workshop, some startling statistics. From, www.humorwriters.org/startlingstatistics.org.
More than half the children in this country — 13 million children — will not hear a bedtime story tonight.
Your public libraries have many great titles for you to select from. Visit soon!
---
Congratulations to Pinetop-Lakeside Library
Awarded Grant From ALSC Bookapalooza Program
The Association for Library Services to Children (ALSC) has awarded one of its three 2015 Bookapalooza Program grants to Pinetop-Lakeside Public Library. The award includes a variety of materials from books to DVDs and audiobooks, which have been sent to the ALSC office by publishers to be evaluated for awards and notables consideration. Each year, to make room for the next year's publications, the Bookapalooza Program divides approximately 3,000 items between three libraries selected from across the country.
ALSC, a division of the American Library Association, is the world's largest organization dedicated to the support and enhancement of library service to children. To learn more about them, visit their website at www.ala.org/alsc.
---
Libraries Receive Annual Support
The Library District gives the unincorporated libraries in Clay Springs, Heber, and Woodruff financial support annually to help defray operating costs. It was a pleasure recently for County Librarian Geneva Durkee to personally deliver the checks to the libraries along with the Navajo County Supervisors in their districts.
Geneva with Woodruff Community Library staff and Supervisor Jason Whiting.
Geneva with Rim Community Library volunteers and Supervisor Steve Williams in Heber.
Supervisor Steve Williams, Clay Springs Public Library Volunteers and County Librarian Geneva Durkee.
The latest start-up library, Pinedale Public Library, has just begun sharing resources with the other libraries in the county in January, and has now been given some annual support funds as well. Pictured below are some of the volunteers who help at this all-volunteer library with Williams and Durkee.
---
Ancestry.com. Have You Started your Family Tree Research?
Navajo County LIbrary District subscribes to Ancestry.com which must be used in the library. Sorry, not available from home. In the library, click on our Genealogy link to access Ancestry.com and other great resources to find out more about your relatives who preceded you.
Here's an interesting list of names that used to be popular in the 19th and 20th Centuries and now slipped down the list, as reported by Ancestry.com:
Betty: Throughout the 1930s, Betty was second only to Mary among girl names, but has been on a steady decline since 1940.
Ethel: Strong showing during the 1890s, hitting 8th place, slipped to 12th in the 1900s, then dropped to 80th the following decade and never recovered.
Tammy: This female moniker skyrocketed out of nowhere in the 1960s and landed in the 13th spot. But by the 1990s, it was no longer in the top 200 and has all but disappeared since then.
Dorothy: In the 1920s Dorothy was all the rage (way before The Wizard of Oz) and peaked in the No. 2 spot, but since then, this name has slipped significantly. While it still merits a place in the top 1,000, it was most recently ranked at 808. The similar Doris (13th in the 1930s) has also been ignored over the past 15 years, not even making the top 1,000.
Ida: This classic name was the 7th-most-popular female name during the 1880s, but then slipped into disuse in subsequent decades.
Mildred: The name peaked at 6th place during the 1910s and held strong through the 1920s, but then went on a rapid decline.
Edna: It never quite reached top 10 popularity, but it was a strong contender from the 1880s all the way through the 1920s before it started sounding old-fashioned.
Gladys: Managed to crack the top 20 at the turn of the century, but dropped off by the 1910s.
Florence: For almost five decades, Florence managed to stay in (or very close to the top 20), but by the 1930s, the name was losing favor.
Bertha: In the 1880s, this name was the 8th-most-popular female name for the entire decade and then took a slow downturn. Now we think of Bertha — and Bessie, which followed a similar popularity arc — as a name more regularly associated with farm animals!
—Angel Cohn
---
Suggestions for eBooks From Freading - Try an eBook today!
Freading has over 40,000 eBook titles, with more being added weekly. Just register with your library card and get started. Below are some suggestions:
GOLDEN GLOBE & OSCAR WINNING FILM
"The Theory of Everything" just won an Oscar and a Golden Globe this year. It is based upon the memoir by Jane Hawking about her life with renowned scientist Stephen Hawking. The book is entitled "Travelling to Infinity". Download this extraordinary story from Freading today.
" The material could hardly be richer. Mr. Hawking is both an important scientist and a fixture of popular culture." - The New York Times
"A Great read"- The Daily Mail
"This is not a vindictive book, although the agony she went through is palpable; if Stephen's struggle to keep his mind clear is heroic, so is her determination to balance his escalating needs and those of their three children." -The Independent On Sunday
March is women's history month. Join us in celebrating the sizable contributions that countless women have made to our lives, and to the world, over the years.
Angela Merkel By Stefan Cornelius
Amelia Earhart: The Truth At Last By Mike Campbell
Hillary Clinton By Michael Burgin
The Shriver Report By Maria Shriver
Revolution From Within Gloria Steinem
The Oprah Effect By Nancy Mehigian
Legacy By Susan Kay
*Winner of Britain's Georgette Heyer Historical Novel Prize for this portrayal of Queen Elizabeth the 1st
Soujorner Truth By W. Terry Whalin
Click here to go to the Library District's Freading site
---
Mark Zuckerberg's New Year's Reading Resolution! Fourth Choice for His Book Club
Mark Zuckerberg, multi-billionaire and CEO of Facebook, Inc. continues his New Year's resolution for 2015 - to finish a new book every two weeks. He launchied his new goal on a Facebook page called "A Year of Books", where he posts the books he's reading and participants can discuss them with him.
The book club is on their fourth book. Zuckerberg's fourth choice is On Immunity: An Inoculation, by essayist Eula Biss, which investigates the fears around vaccination in the context of her own terrors as a new mother. In view of the recent measles outbreak, the book covers the timely topic and important topic of vaccinations. "The science is completely clear: vaccinations work and are important for the health of everyone in our community," Zuckerberg wrote. "This book explores the reasons why some people question vaccines, and then logically explains why the doubts are unfounded and vaccines are in fact effective and safe."
The second book was Stephen Pinker's The Better Angels of Our Nature and the third book was Gang Leader for a Day: A Rogue Sociologist Takes to the Streets by Sudhir Venkatesh.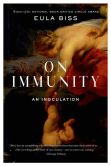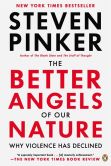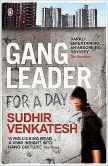 ---
Sparknotes Study Guides Available
---
Helping Struggling Readers
Click here
to access statistical information from the Children's Action Alliance about how well Arizona's children are doing with reading.
---
Featured Website
Keep up-to-date on the United States Congress with this website:
Presented by the Library of Congress, Congress.gov is the official website for U.S. federal legislative information.
---
Want to Try a Mystery Classic?
Charles Finch, author of the Charles Lenox detective novels, recently recommended these five classic mysteries for anyone who loves the mystery genre. Our libraries have copies of all but the Ross Macdonald title:
| | | | | | |
| --- | --- | --- | --- | --- | --- |
| A Study in Scarlet by Sir Arthur Conan Doyle | And Then There Were None by Agatha Christie | The Moving Target by Ross Macdonald | Strangers on a Train by Patricia Highsmith | A Great Deliverance by Elizabeth George | |
---
Internet Meme Star Grumpy Cat an Arizona Resident
Did you know that the famous meme star, Grumpy Cat, lives in Arizona. Maybe not Arizona's biggest claim to fame, but lately Grumpy Cat has taken the Internet by storm. Living in Morristown, Arizona, Grumpy Cat (given name Tardar Sauce) has become such a craze she has written two books on her philosophy of life. She is even working on a TV movie,

Grumpy Cat's Worst Christmas Ever

which airs November 29 on Lifetime.
---
Bookmobile Fun Times
A parent and child enjoy looking over the Hopi bookmobile's boardbook collection. The bookmobile visits the twelve Hopi villages at least biweekly. You can find the schedule by going to the Members page under the entry for the Hopi PUblic Library.
---
Interested in Arizona's Economic Future over the next 30 years?
---
Bill Gates' Favorite Business Book
---
Playaway Views - More added to the Libraries' collections
---
Arizona KIDS COUNT® Data Book
July 2014
The Arizona KIDS COUNT® Data Book delves into Arizona county-level statistics regarding the health, security, and education of our children. Some of the statistics in the research include:
The rate of juveniles arrested for violent crimes dropped by almost half from 2000 to 2013
12 counties had more than half of their children living in low income families
67 percent of Arizona 3 and 4 year olds are not attending preschool, ranging from 54% in Coconino County to 82% in Santa Cruz County
Arizona ranks 46th in the nation on overall conditions for children – only one spot better than in last year's Data Book
To view how Arizona ranks in all 16 national indicators, visit the KIDS COUNT® Data Center.
Arizona KIDS COUNT® Data Book summary one pager
---
Language lovers, rejoice. Navajo County Library District's subscription to Mango now brings you much broader subject matter for 40+ of its much loved language-learning courses, which have doubled in size.





Languages that have doubled the coursework Include...
• Arabic, Levantine
• Arabic, MSA
• Armenian
• Azerbaijani
• Bengali
• Chinese, Cantonese
• Chinese, Mandarin
• Croatian
• Czech
• Danish
• Dutch
• ESL Arabic, MSA
• ESL Armenian
• ESL Spanish
• Finnish
• French
• French, Canadian
• German
• Haitian Creole
• Hawaiian
• Hungaria
• Icelandic
• Indonesian
• Italian
• Japanese
• Kazakh
• Malay
• Malayalam
• Norwegian
• Portuguese, Brazil
• Punjabi
• Romanian
• Russian
• Serbian
• Slovak
• Spanish, Latin America
• Spanish, Spain
• Swahili
• Swedish
• Tamil
• Telugu
• Ukrainian
• Yiddish
---
15 Emergency Maintenance Jobs You Can Learn With Online Videos
---
Five Fun Lit Links for Book Nerds
suggested by the Open Road Reader site
NUMBER ONE Curl up *in* a good book
NUMBER TWO Writerly wisdom for word nerds on Pinterest
NUMBER THREE 50 states, 50 library cards on BuzzFeed. (How amazing is Phoenix?)
NUMBER FOUR A New Yorker cartoon + Shakespeare = must share!
NUMBER FIVE The (very relatable) "Problems of a Book Nerd" blog


---
Tap into the expertise of the Britannica Encyclopedia Online!
NEW!
Navajo County Library District provides access to the online Britannica Library for all of its patrons. Britannica Library is divided into three easy to use sections; Children, Young Adult, and Reference Center, which has the most detail. Search for Snow or search for Snowden, Britannica Library has thousands of detailed articles that are more researched and more accurate than Wikipedia. Get the facts you need with your Navajo County public library card.
Let's get started!
---
Announcing TumbleBooks in Spanish
---
Images of the Arizona Capitol Museum
---
American Community Survey Released by U.S. Census Bureau
The U.S. Census Bureau released the 2010-2012 American Community Survey in mid-November, and has made it available on the American Fact Finder website. The American Community Survey provides a wide range of important statistics about all communities in the country. The American Community Survey gives communities the current information they need to plan investments and services. Retailers, homebuilders, police departments, and town and city planners are among the many private- and public-sector decision makers who count on these annual results. You can search for Navajo County information or facts about the cities and towns in the county or anywhere across the U.S.
---
Most Popular Baby Names Registered with SSA
---
How Healthy is Navajo County?
---
Track your reading history?
---
How do you decide whether to keep reading a book?
---
Website access on your Mobile Device - try it out!
Navajo County Library District has discontinued its subscription to Library Anywhere, a downloadable app to access the online catalog on your mobile device. Instead our website has now been configured so that when you go to
www.navajocountylibraries.org
on your mobile phone or tablet, you are prompted to "Try the library's mobile site". No app needed. This will make it much easier to view content, search the catalog, and see the member libraries' hours and addresses while on the go.
---
OneClickdigital Audiobook Support
Just a friendly reminder that
OneClickdigital
provides live toll-free technical support to patrons needing assistance with OneClickdigital audio books. So if you are having trouble with a mobile device or tablet, feel free to call 1-
877-772-8346
, and rest assured, they will take care of it. Support is available Monday thru Friday 8:30 am to 7:00 pm (Eastern).
---
Featured Websites to Encourage Your Child to Read
---
20 Simple & Fun Ways to Practice a Foreign Language
http://www.mangolanguages.com/blog/no-excuses/
---
Constant Reader iPhone App
There is a new iPhone/iPad App called
Constant Reader
which allows you to track your reading by keeping lists and rankings of books you are reading or would like to read or just keep track of. Why not give it a try. You can download it free in the Apple app store. The Navajo County Library District is not associated in any way with this app - just letting readers know about it.
---
Foreign Language Learning with Mango
On your Mobile Phone or in your Browser
Yes, through the username and password verification, Mango's system detects which library you belong to. Once logged in, the library name will be shown under "Settings."
No, you must first create a profile from our website (use the link on the right side of the page to Mango Languages).
---
A Literary Map of Arizona
Check out Reading Arizona; The Literary Landscape at http://www.readingarizona.org. One hundred favorite titles that help tell the story of our state are plotted on an interactive map. With a variety of genres, the literary map has something for readers of all ages.
Also included on the website are many more titles that were suggested that couldn't fit on the map. You'll even find a place to submit more suggestions for the list of books about Arizona: http://www.readingarizona.org/booklist.
---
Top 100 Employers in Arizona
as listed in the Arizona Republic
Click here to view
. Looking for a job? See our
Jobs & Careers page
for a list of job hunting and preparation resources.
---
1940 United States Census Released
---
Can't See to Read Any More? There's Help!
The Arizona Braille and Talking Book Library, www.lib.az.us/braille, provides materials to Arizona residents who are blind, visually impaired, and physically disabled free of charge! Books are available in audio book and Braille formats. The program provides reading selections, the audio book player, and a patron's Librarian – yes, your own personal reader's advisor! All materials are mailed and returned through the postal service and there are no additional costs with this public service. Library materials are comparable to library materials available on loan at community libraries. Read the Talking Book News 2012 Summer Newsletter.
The Talking Book Library provides public library services to all Arizona residents so "that all may read". The library's website is www.lib.az.us/braille. Applications for patron services can be completed, printed, and mailed to the library from the "how to apply" page. A doctor or your local librarian can certify that you are in need of these services.
The Talking Book Library now has a new digital player that is super easy to use. If you can no longer read print material or physically cannot turn pages, don't hesitate to get signed up! For more information call 800-255-5578.
---
Downloadable Audiobooks - A New Download Site
---
Genealogy Database Adds Collections
---
Read a book, give a book
Do you want to encourage your kids to read and at the same time help out a worthy cause? We Give Books is an online initiative created by the Pearson Foundation and Penguin Books. Your child can read a book online and then choose a charitable organization to which We Give Books will donate a book. The selections are award-winning books that are both fiction and nonfiction for children up to age ten. Read a book, get a book donated! - It's that simple! Some examples of campaigns that can receive books you donate are Hope for Haiti, Jumpstart for Young Children, and Room to Read. If you have the Internet at home, just get started, or use your library's Internet access. Check out www.wegivebooks.org!
---
Are you interested in historical newspapers?
The Library of Congress's Chronicling America project gives you free full-text access to many newspapers from 1860-1922 from several states. Arizona is one of them.
Click here
to read about events reported when they actually happened (
http://chroniclingamerica.loc.gov
) and find out more about our state's history. Get better prepared for the Centennial coming up in 2012.
---
---
Click Here for 85 Reasons to be Thankful for Librarians
---
Commuters love Playaways because they do not have to change CDs or tapes on the go!

Seniors love Playaways because they do not have to fumble with loading or unloading tapes or CDs.

Children love them because they can hear their favorite Kidz bop songs, ghost stories, nursery rhymes over and over without losing any tapes or CDs.

Teens love Playaways because they can hear their classic novel assigned for English class and their friends think they are listening to the latest music and have no idea their buddies are doing their homework!

Everybody loves them because they are portable!
---