Genealogy
Access to Ancestry Library is available only within Navajo County Libraries. Please visit your local library to access this service.
Other Genealogy Resources
AccessGenealogy.com
Links to online genealogies
Arizona State Library, Archives, & Public Records - Genealogy Collection
California State Library - Genealogy Collection
The California State Library
Cyndi's List
A listing of genealogy sites on the internet
Family Genealogy and History Internet Education Directory
Professional, worldwide humanities and social sciences mega portal, connected directly to numerously related sub-sets having billions of primary and secondary database resources; information that provides family history and genealogy records.
Family Search
The largest genealogical organization in the world. You can create an account for free and use it to search through over 4 billion historical records, including photos, videos, sound clips, stories, letters, and more. From the LDS Church
FamilyTreeSeeker.com
This site is specifically meant for family tree owners who want to publish their family trees by themselves and who don't want to give their whole tree to a third party
Genealogy Gems
Educational videos and more
- Using Google Earth to find photo locations (video)
Genetic Genealogy
The DNA Ancestry Project
Geni
Geni is the world's largest free family tree. While in the library using WiFi or a library computer, Geni detects your location and allows you to access the Pro features of Geni.com.
National Genealogical Society
A non-profit organization offering resources for genealogical research including books, online events, and much more.
National Records and Archives Administration
The National Archives and Records Administration (NARA) is the nation's record keeper. Users often find clues about family's history, prove a veteran's military service, or research other a historical topics of interest.
Online Searchable Death Indexes and Records
An online directory of links to websites with online death indexes, listed by state and county.
Roots Web
Genealogies, surname list
Vital Records Index
Links to finding vital records
WeRelate.org is like the Wikipedia version of genealogy websites. It is the largest genealogy website with a free license, meaning that anybody can contribute to and help anyone else's research by adding more information or editing out incorrect information.
---
Other helpful resources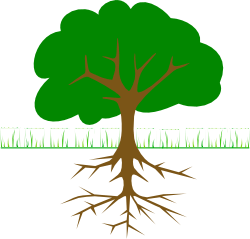 IPL2's list of Genealogical Resources - An extensive list of vetted genealogical resources online from the Internet Public Library

GENUKI - U.K. and Ireland Genealogical Resources

AfriGeneas - focuses on African ancestored genealogy

FuneralNet - Cemetery search, Funeral Home Search
Making of America - Digital library of primary sources
Roots - L - Mailing lists
An Extensive List of Telephone Directories - Every kind of directory, from 800 Numbers to Reverse Lookup
US Genweb - State and county data

Google
---
City & Business Directories
1881-1900 City & Business Directories Available Online
Chris Seggermann from the Arizona State Library shares information about Arizona city directories now available through the Arizona Memory Project Online. Sometimes when people hunt an elusive ancestor, they say "It's not like I can just look them up in a phone book!" Well, sometimes, THEY CAN.
In the era before telephones, let alone cell phones, city and business directories acted as a guide to who lived where, and what sort of services people could find in those cities. Genealogists now use that information to look up ancestors.
The information shown includes name, address, and sometimes occupation. The Arizona Memory Project has a collection of Arizona City Directories for Phoenix and Tucson ranging from 1881 to 1900, located here:
http://azmemory.azlibrary.gov/cdm/landingpage/collection/dir

Other than just looking up an ancestor's name and address, how do genealogists use city directories? They supply missing pieces of information that confirm the known and lead to the unknown. For example: from a newspaper, you learn an ancestor's marriage took place in Phoenix in 1899. However, the announcement does not list the church the marriage took place in. If you want the records from the church, how can you find the right one? The marriage announcement said "L.A. McAfee" officiated, the 1899 Phoenix City Directory shows he was the Reverend of the First Presbyterian Church in Phoenix in two places. First, you can look under "M" and find the Reverend's name. The city directory also shows his church with that entry. This does not always happen; other directories require searching through lists of the staff of each church.
If the city directory has been scanned and made searchable, this will speed your research, but sometimes the best way is just to read through the index as if it were still made of paper. Under the Churches section, Rev. McAfee is also shown as that church's minister. That's one way a city directory can help a family history researcher.
Cities all over America have them, sometimes in state archives and historical societies. Institutions have been digitizing them, but the paper copies on hand usually exceed what you find online. The State Archives at 1901 W. Madison has a print collection of Arizona city directories as well.
---